About Annette Dominguez-O'Hair
A Southern California native, Annette made her mark as a nationally recognized sales and marketing manager for one of the top beauty distributors on the West Coast. Armed with a strong work ethic that she learned from her mother, she worked hard climbing the corporate ladder to achieve success. When her first child turned two, she decided to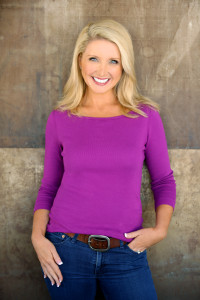 leave that fast paced career. For the first time in her life she found that she had free time. She took a few commercial classes and began her second career in the entertainment industry.
For the first two years she booked a lot of commercials. She was then drawn to the hosting world and began working on infomercials, direct response campaigns, live events and more. A friend suggested she pursue commercial print modeling, something she had never considered, especially being 5'7" and in the "older" category. To her surprise and delight, she loved it! And now more than twelve years later, and well into her 40's, she is still loving it. In the last decade she had two more children and have been able to work part-time while still being a full-time mom.
Annette has booked principal roles in several dozen commercials and her commercial print work includes just about every category imaginable…automobiles, insurance, medical/dental, pharmaceuticals, food/wine, appliances, restaurants, electronics, cruises, pets, sporting goods, country clubs, amusement parks, furniture, fashion and beauty products, various magazines and more.
Her hosting resume includes in-studio, red-carpet, celebrity interviews, infomercials, direct response, on-air live shopping shows and live events for a variety of clients, nationally and internationally. She also had the honor of playing one of the heroes in the Emmy nominated docudrama "The Flight That Fought Back."
Since opening The Model Consultant to the public in 2015, Annette has launched numerous models of all ages nationwide. Based on demand, her services quickly expanded to include commercial actors, hosts, agencies, agents, photographers and a variety of industry professionals. Her eye for talent also caught the attention of a few producers who have hired her as a commercial casting director, with results beyond expectations. Her eye is further utilized as a judge for an international beauty/talent competition.
With her ability to sense the needs of her clients, she recently launched The Closet by the Model Consultant. This exclusive service gives her friends and clients the unique opportunity to raid a model's closet and get red-carpet ready with some of the most sought-after designer dress rentals, in most sizes, and at a very reasonable cost. click the TMC Closet tab for more info…